The video to the right explains why you are here and what you can expect.  Its Simple.
A couple minutes of your time will be worth a lifetime of knowledge.  Watch this short video and you will discover why our program has helped thousands of people nationwide.  Its worth the two and a half minutes. To make the video larger, click the enlargement icon in the lower right of the video screen.
Since 2006 Truth In Equity has been providing one-on-one guidance and support to ensure success for each and every customer. No matter how complex the budget or life circumstance, no matter where life leads you we're always here to guide and support you through it. We don't sell loans and we are not a software sales company. We build long-term relationships by making sure you're a good candidate before recommending Credit Line Banking.
Get Your Detailed Analysis
Calculate Your Debt Free Date 
There are many things to take into consideration when you want to achieve maximum results.
These are the general questions we ask
Your Name and Email and Phone Number
What do you owe on your mortgage?
When did you originate the current loan
or last refinance?
What did you originally borrow and what is the interest rate?
What is your "NET" take home income?
What are your current Expenses?  Electric, water, gas, food etc…
We don't ask for any account numbers or social security numbers.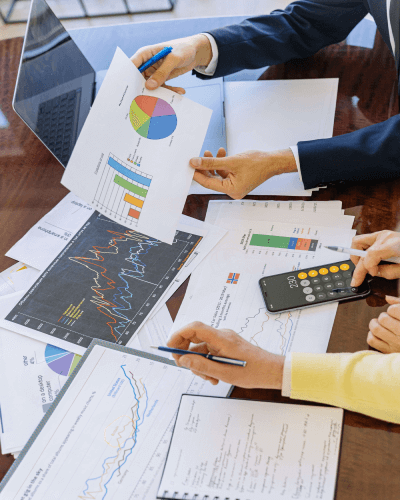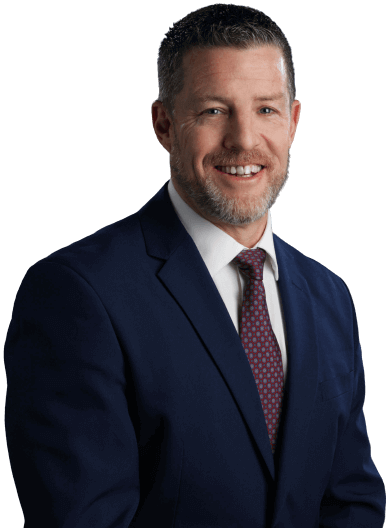 Hi There, I'm Bill Westrom
When we started Truth In Equity in 2006 we didn't fully understand the magnitude of this journey. We know it now. We've witnessed first hand the amazing and undeniable results of this incredible strategy. Maintaining the integrity of our mission, to educate and empower through Truth In Equity has become our life's work. We hope you follow the thousands before you who have proven you can have a better life through better banking.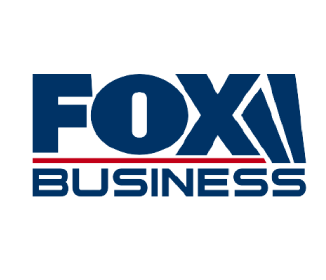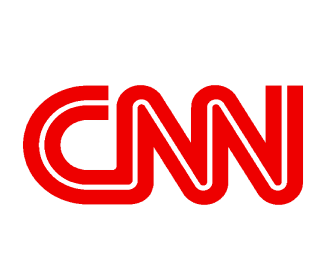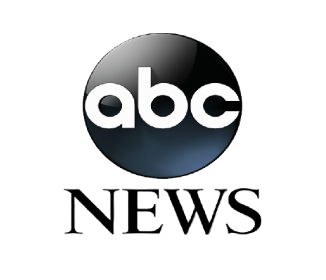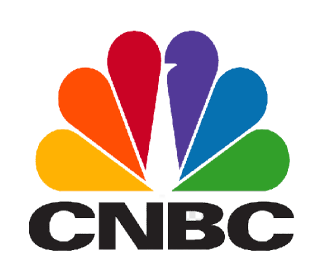 How Truth In Equity helps you Pay Off Your Mortgage In 5-7 Years
At Truth In Equity our Financial Experts analyze your entire financial landscape taking into account all matters financial. A thorough review of all income and expenses is conducted and a critical model is built using our proprietary analytics tool. A detailed comparison of all conventional methods contrasted to Truth In Equity's patented Equity Optimization and Credit Line Banking methods is completed. A detailed plan is constructed and tailored for each dynamic variable that will, could or should arise. There is no potential scenario we overlook.
What Our Customers Say About Us
You Don't Need Fancy Software and You Don't  Need to Replace Your Mortgage, 
You Just Need the Truth and It's in Our Name. Truth in Equity ™.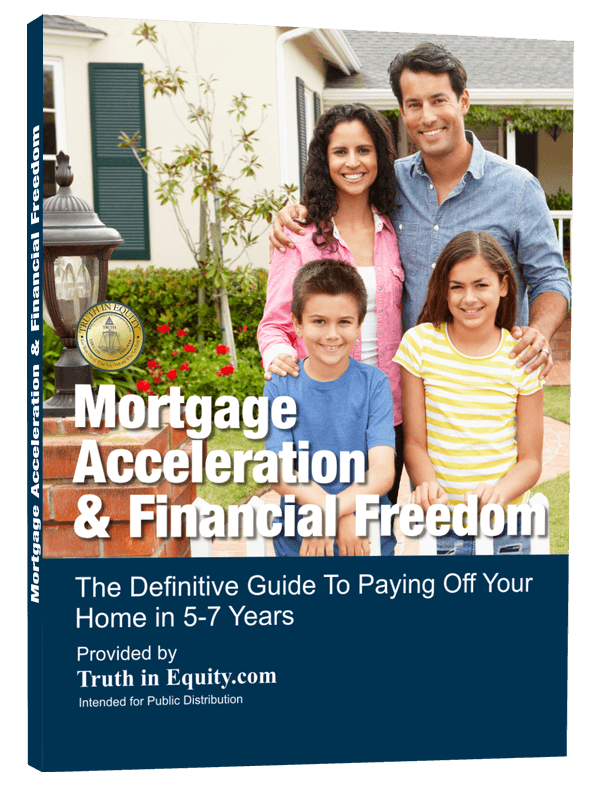 This Is the Stuff You Wish They Had Taught in High School.
Download Your Free E-Book To Learn How You Can Pay Off Your Mortgage in 5-7 Years and How Debt Acceleration Will Work For You Using YOUR NUMBERS. There Is Nothing On The Internet That Can Teach You More About How Debt Acceleration Works.  You'll Also Learn How To Calculate Interest On The Debt You Already Have.  Read the E-Book And Then Schedule Your Free Call With Us So We Can Show You How The Math Will Work With YOUR NUMBERS.

Are you interested In paying off your mortgage EARLY?
Schedule Your FREE one-on-one meeting with our Financial expert To Determine Your Debt-Free Date.