Pay off Your Home in 5 to 7 years.
Using your current level of income and without giving more of your income to the banks.

Here's the hard-to-swallow truth:
A traditional mortgage lets your bank suck tens of thousands of dollars out of your pocket every year.
Are you on a fixed 15 or 30-year mortgage?
Been making payments for a few years?
And Barely making a dent in the principal?
You're paying DOUBLE (or more) than the closing price to own your own home! You could be using that extra money to: Send your kids to the college they wish they could go to (if only you could afford it), plan for your upcoming retirement (without banking on social security), or perhaps take a multi-country European vacation (yes, one of our clients did this for their 50th birthday with the money they saved). But to do this, you need a new mortgage model… We'll show you how to get control of your financial future instead of losing large sums of your wealth to mortgage companies and banks getting rich at your expense.
How To Rapidly Own Your Home In a Handful of Years
(While Paying Almost No Interest)
You already know that paying a little extra toward your principal results in lower interest payments, but what you didn't know is… You can use 100% of your income to pay down huge chunks of your principal while still having enough money for expenses, bills, and lifestyle comforts. How? By using a home equity line of credit (HELOC). A HELOC leverages your home's equity and current income to slash your principal month after month, making your money work for you, not your lender. ​​You may have heard of this strategy before and thought it ​sounded a little… "Too good to be true".  But we'll tell you right now… It works. And we're about to show you proof that it works from real people who have used it to gain more freedom, more purchasing power, and more control over their finances long-term.
Hi there, I'm Bill Westrom.
Before founding Truth in Equity, I worked as an account executive at Macquarie Mortgage. It was during that time I discovered the powerful system that hundreds of my clients around the world have used to save tens of thousands of dollars in interest payments. I wanted to take this idea public through Macquarie. ​But it was shot down…didn't make the company enough money so they didn't want to use it. I resigned right then and there. That's when I decided that if they wouldn't tell the public about it, I would. So in 2006, my business partner David Welles and I founded Truth in Equity.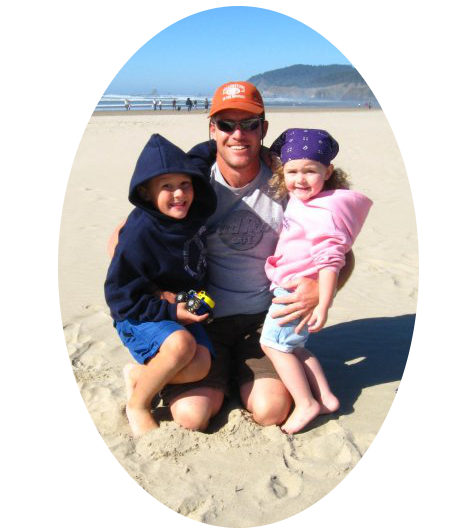 This List is NOT a Testament To Our Success; It's a Testament To Their Success
We are very excited to be working with Truth in Equity! It is a very different model than we have been working off of, but OUR method has not been working very well. We have been given great advice, they are there for us when we need it, and we are excited to see the momentum we are able to build for paying off our mortgage quicker!
Larry Owen
October 24, 2020.
So far so good, we're just starting out. We just closed on our loan and are working on getting things in order to start the process. We are very excited to get our debt paid off quickly.
Our life has truly changed for the better since we became clients/family with Diana. She is very knowledgeable about financial debt and the system of how to eliminate debt. I am so glad I made that call 2 years ago. Thanks forever for all you do Diana. Asia and Michael
James Keller
October 15, 2020.
Diana is the best. Love this program. It's amazing how fast your debt starts to come down using their system. I would recommend Truth in Equity to any homeowners who are drowning in debt or maybe just want to pay off their house quicker.
Bush Boys Beehives @Tasha
August 2, 2020.
I'm very happy with Diana's support so far. We are just beginning our process. We were referred by a friend.
I did it just like they said and I actually paid my 30 year loan off in 3 yrs 2 months. Truth, I retired at 51, life is great without debt.
Jeff Pagan
June 19, 2020.
Very well informed, good communication, patient. Makes me feel like I'm important to them and my goals are their goals.
Alex Laughlin
June 17, 2020.
Solid, game changing advice! Bill looks out our family and our future! Would recommend to anyone! Thank you! TIE is an asset now and will be for the foreseeable future!
I initially contracted with TIE back in 2010 and my strategist was Diana Ferreyra. She guided me through successful payoff of my mortgage in 5 years using the TIE strategy. Last month, I reached out to Diana again and she didn't hesitate to assist me again by recommending a bank for a new HELOC on my new home. I'm closing tomorrow and can't find the words to express my gratitude. TIE is great and Diana is the best; I wholeheartedly endorse this company!
Eric de Campos
June 9, 2020.
I couldn't be more happy with my experience with TruthInEquity!! I started working with Amy and has Debt i would have to pay totalling over $11k, and within 1 month i was able to completely pay off all debt and start chunking towards our mortgage. To date we have payed a total $30K ($20,000 towards the mortgage), and already starting to see results.
A Step-By-Step Breakdown Of How To Use This Banking And Borrowing Model To Take Tota​l Control Of Your Financial Future Away From The Banks And Into Your Own Hands.