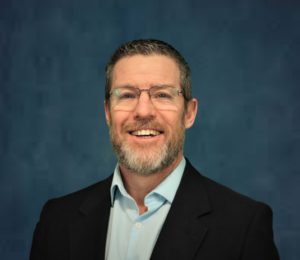 Bill Westrom, Chief Financial Strategist
Cell: 352.232.1751
Fax: 813.762.1400
Office: 888.262.5540
E-Mail: 
[email protected]
436 Leafy Way Avenue
Spring Hill FL 34606
Schedule a call with Bill for consultation meeting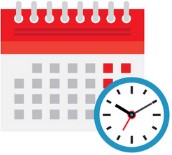 Bill Westrom entered the mortgage industry 23 years ago. Bill has worked with one of the largest banks in the US; Washington Mutual and for the fifth largest bank in the world; Macquarie Bank of Australia. Working for such large institutions provided an invaluable education on how the big financial boys play the game; from YOUR deposits coming through the front door to their profits going out the back door.
This is where Bill learned why banks offer the products and services they do. He discovered how the product and service choices were designed to entice our participation. He now teaches homeowners a very simple approach to better management of their personal finances.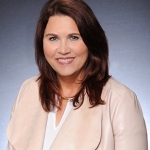 Laurie Giwoyna, Financial Strategist
Schedule a call with Laurie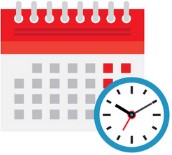 I came upon this amazing strategy in 2008 in the midst of a traditional refinance and immediately recognized the huge financial implications. After implementing this strategy for myself, I began consulting for Truth in Equity and sharing it with others. This led me into full service financial services. While this gave me credibility, my true passion was not my main focus and made me look like every other "financial professional" which I clearly was not. I had something so much more valuable to share with my clients that offered life-changing results. It became increasingly clear to me that the greatest value that I can bring to my clients lie within this one strategy. It is not only a way to pay off debt quickly and easily but creates financial capacity that positions you to achieve your financial goals.
While my background consists of a variety of professional roles, it speaks to my love for learning and never being satisfied with the status quo.  I have an Accounting Degree with a tax background, a Bachelor Degree in Nursing, a Certified Financial Planner™ designation , a Real-Estate licence, an insurance license, previously held but no longer maintain an Investment Advisor Registration, and a Stockbroker Registration. This list is not to wow you or pat myself on the back but rather to show the lengths I have gone to educate myself in search of a better way to do things. My background also shows that I am a caregiver, an analyzer, a problem solver and an educator and love to share what brings the most value to others.
"If you always do what you've always done, you'll always get what you've always got."
-Henry Ford
Amy Paukner, Senior Financial Strategist
Amy has many years experience as an analyst and strategist.  Expertise in PLOC placement and Texas Residents.  Amy has a unique skill with difficult scenarios and resolving complex cash flow issues.  Amy is Truth In Equity's GO TO person when complicated conditions exist.
"If the American people only understood the rank injustice of our money and banking system, there would be a revolution before morning."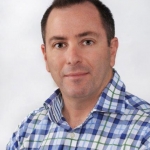 25John Gagliano, Financial Strategist
Mission Statement: To help families meet and exceed their financial goals through education and understanding.
In my 17 years of business ownership I have learned many things. But the one trait I seem to gravitate towards is the relentless pursuit of customer care.
And with my experience of starting, running, budgeting, building, buying, selling, financing..…businesses for the last 17 years has put me in an unique position to help families meet and exceed their financial goals. And Truth in Equity is the tool to help me do that.
I married my wonderful wife (Alesia) or should I say she married me in 1999 and we have a son (Aidan) who as of 2017 in a Junior in high school. We enjoy the outdoors which would include boating, camping, biking, skiing or just sitting on the back porch watching the birds drink from the fountain.
I started my adult life behind the wheel of a T600 Kenworth as an over the road truck driver. It was a great way for a young man to get out, see the world and learn the values of hard work and money. After years in the  transportation business I earned a BS degree from the University of New Orleans. I have trained and held various financial licenses including series 6, series 63 and blue skies. Additionally I have trained and hold my real estate license for the state of Louisiana (license # 0995689097).
My work as an entrepreneur, in finance and real estate has  given me a deeper insight into the inner workings of these industries which will serve me well as I help my clients move forward to financial strength.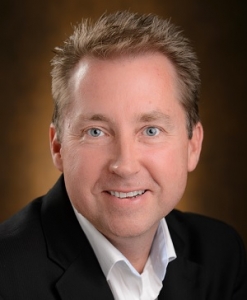 Eric Hutter, Director of Wealth Management
US Southern and Western Territory
Landline: 772.463.7112
Cell: 561.762.7560
E-Mail:
[email protected]
Hutter, a twenty (20) year veteran of the financial services industry, say's "Loss of principal due to market volatility is something that we avoid with my strategies. Anyone near or in retirement cannot afford to experience a loss to their retirement nest egg. The reason, is that they don't have the time to make up any losses that might occur".
He adds, "My strategies allow my clients to experience stock market gains while never experiencing a loss if the market goes down. I firmly believe that a portion of everyone's retirement nest egg should be in safe money and that's why I believe radio is the best media source to get my message to anyone I can help".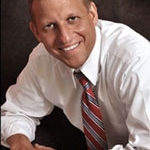 Rance Bradshaw, Director of Wealth Management
US Northern and Mid West Territory
Landline: 315.410.7723
Cell: 315.935.7342
E-Mail: [email protected]
With 25 years of experience in the industry as a registered investment advisor, licensed stockbroker, financial advisor and business owner, Rance Bradshaw can provide all benefits and retirement services, tailored to meet the specific needs of each client, whether large or small.
Drawing on Bradshaw's extensive experience in insurance and benefits and investments, Rance can employ cutting edge institutional investment strategies to offer clients the most cost effective plans with the broadest range of benefits.
Rance prides himself on offering investors a total package of knowledge, experience, integrity and personal service that is second to none. He and the Truth In Equity team look forward to helping current and future clients realize the rewards of personalized expertise.
Outside of work, Rance enjoys his involvement at church, volunteer activities, coaching his children's sports teams and spending time with his family.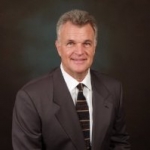 Brooks Carson

Senior Wealth Management Operations  US
Landline: 941.966.2520
Cell: 941.232.0365
E-Mail: [email protected]
Brooks has extensive experience in dealing with businesses and individuals over the past (25) years in a variety of industries. Experience in management, marketing, sales, consulting, public relations, equity/debt funding and strategic planning skills for both service and product companies are extensive .
Brook's professional career as a Financial Consultant began with Shearson Lehman Brothers in Cincinnati, Ohio. His core sales and marketing training provided him with the foundation for management and executive positions with several successful companies.
He has acquired international exposure through a public relations campaign that placed him on such domestic national advertising mediums such as ABC, NBC, USA Network, USA Today newspaper, America's Talking Radio Network and countless local and regional platforms.
Brooks is able to provide businesses and individuals with not only income and retirement planning/strategies but also strategically work with tax and legal professionals to assist their clients with a suite of cost remediation benefits.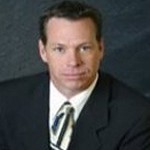 David Welles, Chief Operations Officer

David Welles – C.O.O
David Welles has a military, technology and sales background. His entry into the mortgage industry 12 years ago was precipitated by his own experience as a homeowner. His background has helped shape policy and procedural changes with large national lenders and improved the borrowing experience for many homeowners.
When he was introduced to this personal financial concept; a concept that could help homeowners pay their homes off in 5-10 years, he joined forces with Bill Westrom to educate and deliver the necessary tools to the consumer.
General Contact
We value communication and good customer service.  Open communication between you and our team is critical to everyone's success.  If in the event you feel it necessary to call on us for any reason and you can not reach your assigned Associate please reach out to us.
Visit Us
2715 Buffalo Trail, Morristown TN 37814
Bill Westrom CEO
Cell: 352.232.1751
Fax: 813.762.1400
Office: 888.262.5540
EMail: [email protected]
CEO: Bill Westrom
C.O.O : David Welles
Cell: 727.505.4775