Replacing ones mortgage is a big decision that requires careful thought and preparation. After all, we are trying to fix your mortgage and in many cases a simple "replace your mortgage" solution is not going to "fix" the situation. We offer additional tools, consulting, and many other "extra's" that you will not find anywhere else. In most cases we find that each mortgage is completely unique to each person and requires custom tools and advice to get the most out of your equity. In many cases you will not need to replace your mortgage so before you make any decisions please do some research by reading and watching videos on our website.
Please review our examples here to see what is possible for you.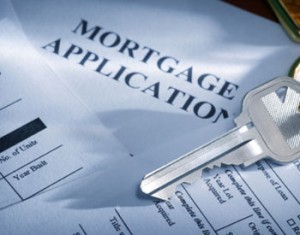 Mr. King
Conventional Mortgage vs. Equity Advantage ™
CONVENTIONAL MORTGAGE APPROACH
Year: 2003
Appraised Value: $250,000.00
Term: 30yr
Rate: 5.75%
Purchase Price: $250,000.00
Down Pmt: $50,000.00
Pmt: $1,167.15
Outstanding Balance: $200,000.00
Mr. King purchased a $250,000.00 home and obtained a $200,000.00 30-year conventional mortgage with a fixed 5.75% interest rate. Mr. King maintained this mortgage for 3 years. Over a 36-month period this is where Mr. King's current mortgage stood:
Outstanding Principal Balance: $191,817.00
Interest Paid to Date: $33,834.00
Principal Paid: $8,183.00
Total Paid Out: $42,017.00 plus the 50k down payment is $92,017.00
Still Owes: 96% of the principal borrowed
3 years later in 2006
Mr. King decided to take advantage of the spike in housing values and access some of his equity. He obtained a new 30-year conventional mortgage and borrows $215,000.00 at 6%, with about $23,000 cash out for various home improvement projects and miscellaneous spending.

Principal Balance of New Loan: $215,000.00
Interest Rate: 6%
Monthly Principal/Interest Payment: $1,289.03
During the next three years 2006 to 2009 Mr. King paid $37,986.00 in interest and $8,419.00 in principal. His total paid over those three years was $46,405.00 and still owes 96% of the new principal balance.
Over the last 6 years this is the total cost and effect. Total interest paid $71,820.00. Total paid toward principal $16,602.00.
Now Mr. King feels with interest rates low he should refinance again. Though the value of his home has dropped Mr. King has the opportunity to refinance his mortgage at a lower rate of 4.875% with a loan balance of $212,500. Mr. King's new loan would look like this.
Principal Balance: $212,500.00
Interest Rate: 4.875%
Monthly Principal/Interest Payment: $1,124.57
If Mr. King chooses to secure this conventional financing offer, in 36 months the results will mirror the dismal results outlined above. Looking forward 5 years here is where he would be:
Original Balance: $212,500.00
Monthly Payment: $1,124.57
Interest Rate: 4.875%
Outstanding Balance: $194,787.50 which is 92% of the original loan.
Total Interest Paid Over 5-year Period: $49,761.55
Principal Paid Over 5-year Period: $17,712.50
Remaining Years to Pay: 25 years
Remaining Interest to Pay: $142,582.74
Remaining Principal to Pay: 194,787.50
The above is how a Replace Your Mortgage scenario could look.  Continuing to Replace Your Mortgage with conventional practice can be costly.